Planning your retreat has never been easier.
Say goodbye to the stress and overwhelm and get expert eyes on your plan to set your retreat up for success and profit.
But have you found your retreat plans feel more like a gamble than a dream?
How can I express the value of my retreat to get sales?


Are my liabilities covered?


How can I ensure my retreat is a smooth experience that creates superfans?


Am I sure the venue is as good as the pictures suggest?


Did I include all variables in the budget so my retreat will be profitable?


Did I miss anything?
​

You may be asking yourself questions like:
You've read the book, taken the course, and have gone all in on offering a retreat! Congrats!
Answer those lingering questions so that everything falls into place.


Provides guidance to ensure that you're planning your retreat in the most effective and efficient way possible.


Helps you be aware of what pitfalls to avoid and how so your retreat is profitable
After helping many transformational coaches and leaders plan their retreats, I know how paralyzing questions like these can be resulting in second-guessing all your plans.
How would it feel to have a partner review your retreat plan in a way that:
You have so much to offer your clients
and you're ready to provide transformation in the form of an impactful retreat.
You know your work can make a positive impact in your clients' lives and you want your retreat to be a shining example of that.


You want to attract aligned clients who are ready to do the work and experience the growth you offer


You want a successful retreat that creates a container for transformation aligned with activities that balance learning, connection, and relaxation.
The Retreat Review Intensive

can help you get there.
The Retreat Review Intensive
Get expert eyes on your retreat plan to ensure it generates a profit while delivering value.
Whether you're DIYing your first retreat plan or looking to take your upcoming retreat to the next level, with the Retreat Review Intensive, you'll have:
Increased confidence and calm that your retreat will be smooth

A proactive plan for anything that may go wrong (like travel delays and cancellations)

An approach to lead your group with sustained energy (and not burn yourself out)

Have a clear, no-risk non-refundable policy and covid protocol
After planning and running two retreats on my own, my decision to hire Amy for my next retreat has been a life saver! Her guidance and expertise has allowed me to focus on providing the best retreat experience for my guests. It gives me a peace of mind knowing that my guest's travel plans are in good hands with Amy and it frees me up to focus on the parts of running the retreat that I love.
Paula Sacco, THRIVE Retreats
Working with Amy was so amazing. She was able to calm my fears and anxieties about retreat planning and made me feel it was so possible to host a lucrative, fun, and meaningful retreat experience. Amy is wonderful at comparing different locations, thinking of all of the details, and organization. I would recommend her for any coach who is looking to have a high touch retreat experience for their clients!
Kacy Barron, Manifestation Coach
Here's everything you get when you book your
Retreat Review Intensive: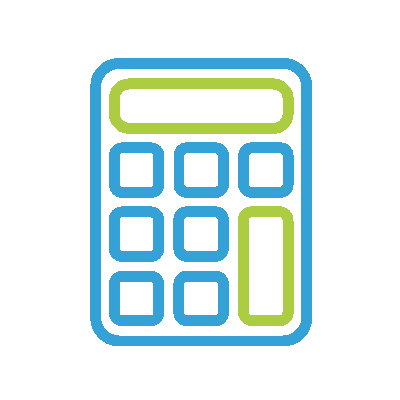 Check your numbers with the retreat profit calculator to ensure you're set up for profit.
Full review of your sales pages, registration, agreements and other protocols so all the i's are dotted and t's are crossed resulting in event sales and liabilities covered.
Up to two hours of one on one with an experienced retreat/travel/planning professional that can spot any potential pitfalls.
One on one includes The Retreat Concierge 21 point review that boosts your confidence in being the leader of a successful retreat.
Ask about ANYTHING you might be second guessing from a partner that can shine the light on any gaps and how to fill them.
​I am SO ecstatic about working with Amy! I had no idea of how her services worked but knew she was VERY knowledgeable in what she does! On our first call, we gave her ideas on what we were looking for with our retreat and within a few days we had a plan and bookings! Amy thinks outside the box which makes us excited with each conversation we have!
Lauren Sherburne,
Soul Sisters Retreats
I was BLOWN AWAY at the package Amy pulled together for me, and the locations she found are swoon-worthy! Once I started to map out the retreat and solidify my vision, people that I would love to have showed up in my network. I started chatting about it with others, etc. It was like the universe aligned strangely. I can't wait to bring my group together with Amy's help. It will be a game-changer for them and for my business.
Jessica Miller, Money and Mindset Coach
Retreat Review Intensive includes:
Check your numbers with the Retreat Profit Calculator.
Full review of your sales pages, registration, agreements and other protocols.
Up to 2 hours of 1:1 with an experienced retreat / travel / planning professional
1:1 includes The Retreat Concierge 21 Point Review
Ask about ANYTHING that you might be second guessing
With a Retreat Review Intensive, you'll learn everything you need to produce an event that:
Forges long-term client relationships


Produces a powerful experience that helps you stand out from the crowd


Generates profit while delivering value


Saves stress by having a professional guide your plans
Stop the planning overwhelm and transform your retreat vision into reality
Don't gamble on your retreat or risk your investment.
They don't cover this in books or courses!
Learn what to avoid and plan for potential pitfalls that can keep you stuck.


Set your retreat up to be aligned energetically so you can avoid burnout.


Gain confidence that your retreat will be transformational, smooth, and profitable.
I design live events with leaders like you that help meet your business goals and create genuine connection.
​
Build authentic relationships
​
Infuse more joy in their events and offers


Deliver powerful and transformative experiences


Meet revenue goals in less time with more fun
You want to monetize your signature program in a new way


You feel stuck in the planning process


You want to deliver a purposeful and profitable event that produces a life-changing experience
Retreat Review Intensive includes:
Check your numbers with the Retreat Profit Calculator.
Full review of your sales pages, registration, agreements and other protocols.
Up to 2 hours of 1:1 with an experienced retreat / travel / planning professional
1:1 includes The Retreat Concierge 21 Point Review
Ask about ANYTHING that you might be second guessing
With a Retreat Review Intensive, you'll learn everything you need to produce an event that:
Forges long-term client relationships


Produces a powerful experience that helps you stand out from the crowd


Generates profit while delivering value


Saves stress by having a professional guide your plans
Stop the planning overwhelm and transform your retreat vision into reality
GET EXPERT EYES ON YOUR RETREAT PLAN
Book your Retreat Review Intensive below